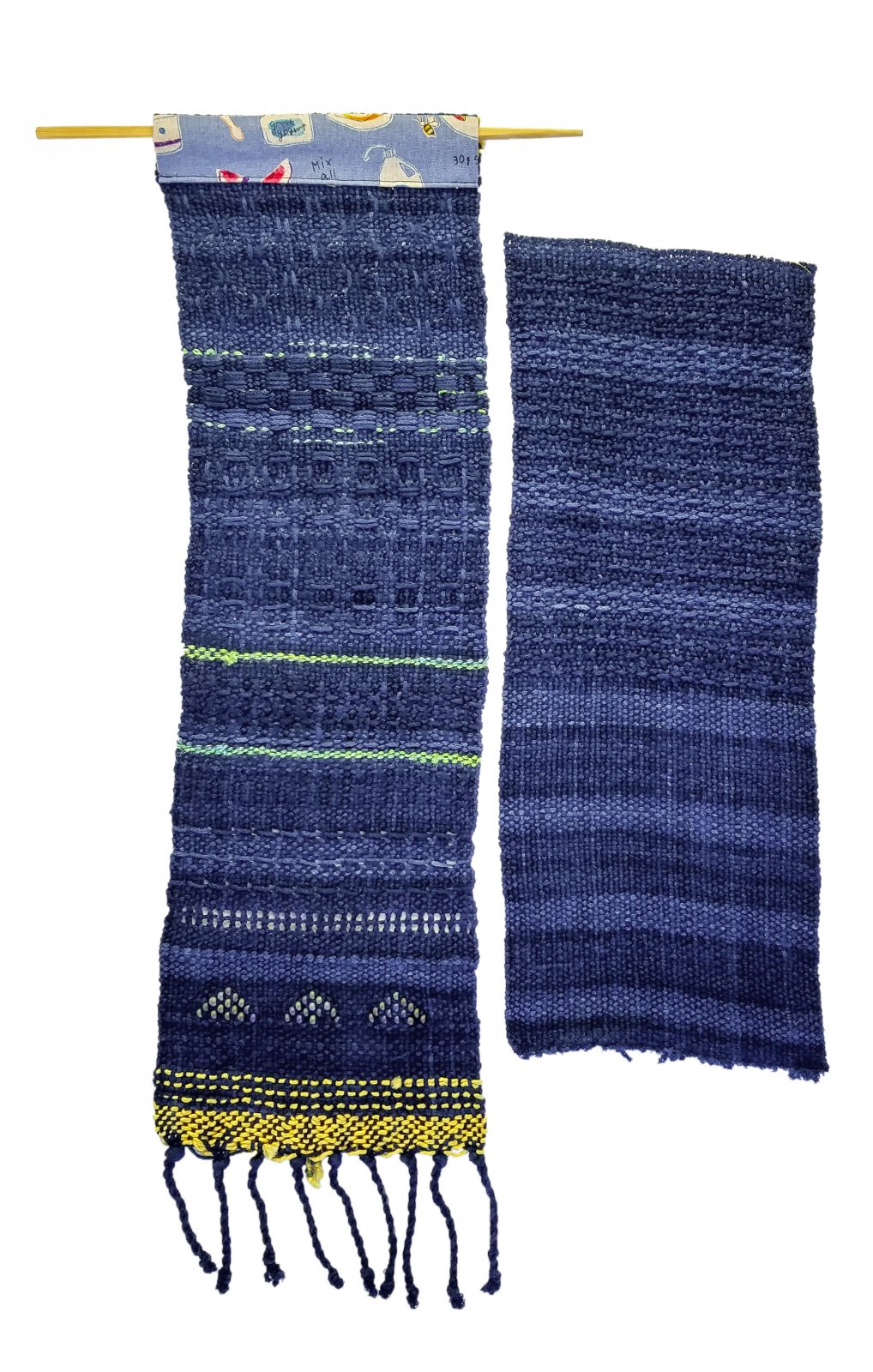 Floats, Floats, and more Floats, yes, on purpose!

This class will show you how to add a little, or a lot, of texture to your already creative ideas for handwoven works of art!

Patterns include Honeycomb, Spot Bronson, and Waffle Weave, and also covers finger-manipulated textures such as Brooks Bouquet, Leno, loops, and knots.


Skill Level:
Intermediate
Skill Set Needed:
Must be familiar with weaving on a rigid heddle loom. (It is preferred that you have taken a basic rigid heddle loom class.)
Class Includes:
- Six hours of instruction
- A one time use 10% off discount coupon for in-store merchandise (includes Makers' Cafe)
Class Prep & Materials Needed:
- A Rigid Heddle Loom (with an 8-Dent heddle) and a weaving width of at least 10" (You may rent a loom from us for the duration of class for $25)
- 2 skeins Schoppel-Wolle El Linio
- 1 package Makers' Exclusive Silk Embroidery Thread
- 2 pick up sticks of the appropriate length for your loom.
Optional: For contrast, you can bring in yarns from your stash.

Homework: You will need to have your loom warped with your main color before coming to class.
Get your homework by clicking here.

Class Policies
We are continually striving to bring fresh new classes to our Makers' Mercantile® patrons. To make sure that these classes take place, we encourage you to reserve your spot early to ensure the minimum enrollment! Consider signing up with a friend, or a bunch of friends!!
Registration: Classes are sold on a first come, first served basis, both online and in-store, and your place in class is reserved with full payment.
Class Minimums: The minimum class size is 3 students. If class registration does not reach 3 students by 7 days prior to the first session, the class will be cancelled. If we cancel your class for lack of enrollment, we will contact you with refund/transfer options.
Cancellations:
Should you need to cancel any time prior to 7 days before the first class, you will receive a full refund. If you cancel after that date, we cannot issue a refund unless we are able to fill your place from the wait list. You may also have a friend take your place in the class, if you are not able to cancel in time to receive a refund.
| | |
| --- | --- |
| Instructor: | Cynthia Jerauld |